Brazil continues it's STREAK with the coolest uses of print out there!! This is from ADWEEK. Hat tip to Rick Littrell for sharing on Facebook!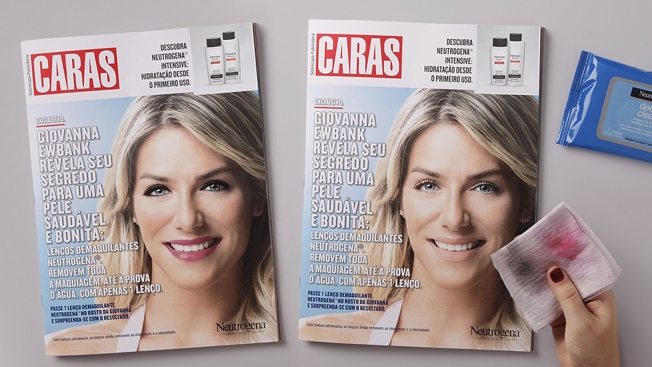 Here's a nifty way to get the average magazine peruser to put a product sample to good use.
Neutrogena and agency DM9DDB worked with Brazilian weekly Caras to create a special cover featuring actress Giovanna Ewbank. The issue also came with a set of Deep Clean wipes, so readers could rub the makeup off her face.