Welcome To The Printerverse!
PrintMediaCentr provides topical information and resources to the global Print & Integrated Marketing community, with some fun in the mix!
Please join our mailing list to receive our monthly newsletter, and join us every Wednesday at 4PM ET for #PrintChat on Twitter! Thanks for stopping by - PRINT LONG AND PROSPER!
Post Archives
VISIT OUR NEW #PRINTCHAT SITE!
Special Effects w/Daniel Dejan March 11!
ALL PULP! No Fiction…
Click, Share & Bust Some Myths!
:60 Fold Of The Week w/ Trish Witkowski
This APP Rocks! Check it out!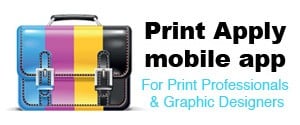 NOW PLAYING ON YouTube!